Thesis (Plan A)
The thesis is an important milestone in the Masters' program, demonstrating your ability to perform independent original research. While a Comprehensive Exam provides an alternative to finishing the program, the thesis provides the opportunity to develop your research skills and writing, as well as to plan and execute of an independent study.
Be aware of the deadlines and schedule your work accordingly. In order to guarantee graduation in a given semester, students must complete the thesis, defense and revisions and submit the thesis to the university thesis reviewer before the "no risk" deadline. Submitting the thesis before the last day of the semester allows the student to submit formatting changes the following semester and graduate the following semester without reenrolling in any classes. The student will only need to pay the graduation fee (again) for the semester in which they actually graduate. The graduation fee is due early on in the semester you plan to graduate.
The Graduate Dean provides an outline of the steps for completing a master's degree. We give some guidelines on each step in the process below:
Also look at Montezuma Publishing materials for thesis formatting and review.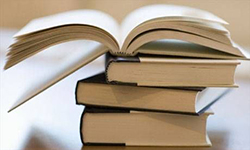 Program At-a-Glance
Important Links
Forms
Dr. Timothy C. Brown
Office: NH-218
Email: [email protected]