Department of Sociology
Improving Human Well-Being by Investigating Social Inequalities
A Statement of Solidarity with Black Lives Matter and Against Anti-Blackness
SDSU's College of Arts and Letters stands in solidarity with our Black communities. We denounce racism in any form and violence against Black people, and we stand firm in our belief that Black lives matter.
As a community of university faculty and staff, it is our duty to actively support and advocate for solutions to systemic racism across our nation, the world, and our campus. Read the full statement.

Announcements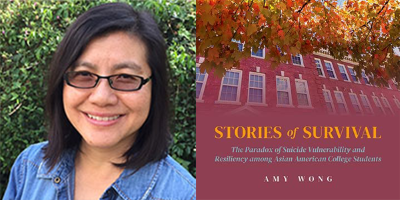 Amy Wong, lecturer for the Department of Sociology, published a new book, Stories of Survival: The Paradox of Suicide Vulnerability and Resiliency among Asian American College Students. The book explores the paradox of suicide vulnerability and resiliency among Asian American college students. It uses a strength-based approach to understand how Asian American college students live with their suicidal tendencies and offers practical recommendations for colleges and universities to address the mental health challenges of their students.
Congratulations Amy!
Sociology Newsletter
Read our newsletters: Fall 2023 | Fall 2022 | Fall 2021 | Fall 2020


Important Links
Calendar of Events
Follow us on Facebook