Two ColumnsDepartment of Sociology
Improving Human Well-Being by Investigating Social Inequalities
A Statement of Solidarity with Black Lives Matter and Against Anti-Blackness
SDSU's College of Arts and Letters stands in solidarity with our Black communities. We denounce racism in any form and violence against Black people, and we stand firm in our belief that Black lives matter.
As a community of university faculty and staff, it is our duty to actively support and advocate for solutions to systemic racism across our nation, the world, and our campus. Read the full statement.
Upcoming Events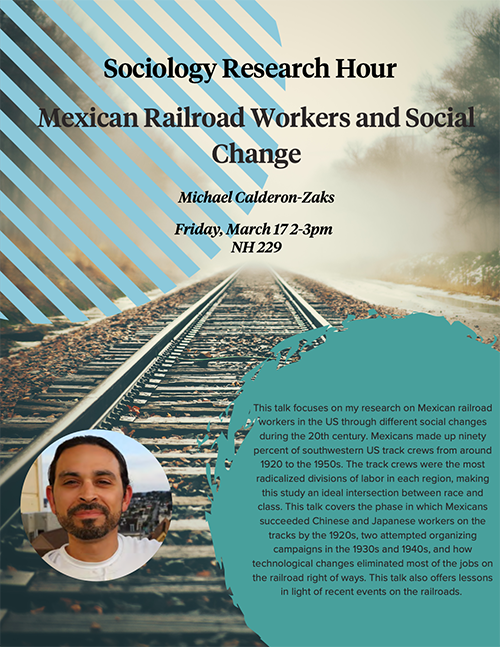 Sociology Research Hour:
Mexican Railroad Workers and Social Change
with Michael Calderon-Zaks, Ph.D.
Friday, March 17, 2023 | 2-3 p.m.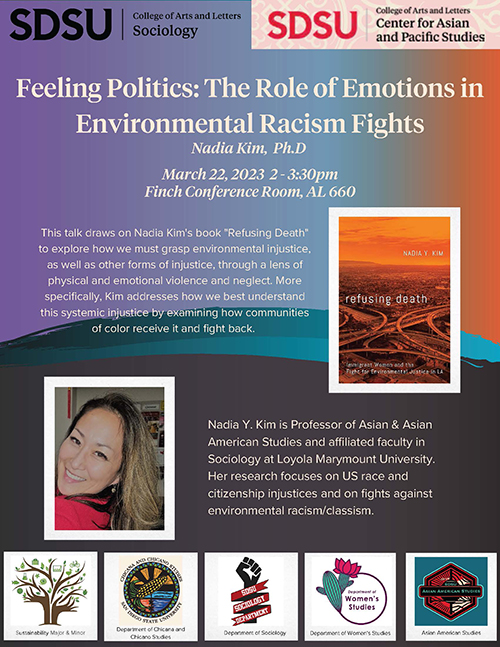 Feeling Politics:
The Role of Emotions in Environmental Racism Fights
Featuring Nadia Kim, Ph.D.
Wednesday, March 22, 2023 | 2-3:30 p.m.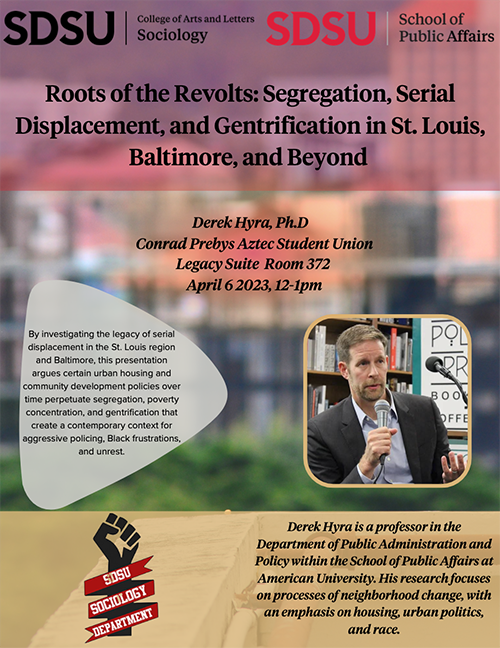 Roots of the Revolts:
Segregation, Serial Displacement, and Gentrification in St. Louis, Baltimore, and Beyond
Featuring Derek Hyra, Ph.D.
Thursday, April 6 2023 | 12-1 p.m.
Learn more about these events.

Sociology Newsletter
Read our newsletters: Fall 2022 | Fall 2021 | Fall 2020 | Fall 2019 | Fall 2018


Important Links