Minjeong Kim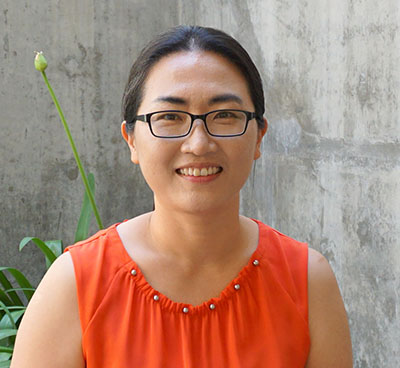 Associate Professor, Department Chair, & Director of Center for Asian & Pacific Studies
Office: NH-215 | Phone: (619) 594-5463
Email: [email protected]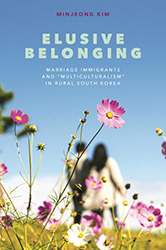 Minjeong Kim is an associate professor and department chair of Sociology at SDSU. Originally from South Korea, Minjeong Kim studied women's studies (M.A.) and sociology (Ph.D.) at the University at Albany, State University of New York. Her research areas include gender and sexuality, race and ethnicity, family and international migration, and popular culture. Kim has published numerous peer-reviewed articles and book chapters on these topics in such journals as Qualitative Sociology, Social Politics, Asian Journal of Women's Studies, Sociology Compass, and Journal of Korean Studies. Kim is the author of Elusive Belonging: Marriage Immigrants and "Multiculturalism" in Rural South Korea (2018, University of Hawai'i Press) and co-editor of Global Gender Research: Transnational Perspectives (2009, Routledge, with Christine E. Bose) and Redefining Multicultural Families in South Korea: Reflections and Future Directions (2022, Rutgers University Press, with Hyeyoung Woo). Kim is currently conducting research on Korean American communities on the U.S.–Mexico border.
Research Projects
The Emergence of Korean Immigrant Communities on the U.S.-Mexico Border

The international expansion of multi-national corporations and the bi-national economic operation on the U.S.-Mexico border has facilitated the growth of immigrants who are from neither border countries but have transborder lives. This ongoing ethnographic project investigates the conditions of migration, settlement, and incorporation of immigrants who moved to a bi-national border region from a third country. The intense case study of Korean immigrant border communities will evaluate how ethnic immigrants, who are engaged in inter-ethnic social and economic interactions within both countries, are integrated into them, and how co-ethnic ties, ethnic identity, and political context affect their integration process. (NSF #1823828)
Kim, Minjeong. 2020. "The Emergence of a Transborder Koreatown in the U.S.-Mexico Border Region." In Koreatowns: Exploring the Economics, Politics, and Identities of Korean Spatial Formations, edited by Jinwon Kim, Soo Mee Kim, and Stephen Cho Suh. Lexington Books.


International Marriage and Multiculturalism in Korea
Kim has been working on the issue of marriage immigrants and multicultural policies in Korea for many years. Based on ethnographic research of Filipina marriage immigrants in South Korea rural communities, Kim published several articles and a book, Elusive Belonging: Marriage Immigrants and Multiculturalism in Rural South Korea (2018).
Following Elusive Belonging, Kim co-edited a volume with Professor Hyeyoung Woo (Portland State University), titled Redefining Multicultural Families in South Korea: Reflections and Future Directions (2022, Rutgers University Press), which was supported by the Academy of Korean Studies.


Gender and Race in Hollywood
Kim studies media representations of racial minorities, with primary focus on Asian/American women. Her publications include "Consuming Orientalism: Images of Asian/American Women in Multicultural Advertising" (Qualitative Sociology, 2005), "Missing Romance" (Contexts, 2013), and "You Don't Look Full… Asia: The Invisible and Ambiguous Bodies of Change and Soso" in Feminist Perspectives on Orange is the New Black (MacFarland Press, 2016).
For her current project (with Rachelle Brunn-Bevel, Fairfield University), Kim compiled and analyzes the data that includes 100 top-grossing films each year between 1995 and 2017. With focus on the representation of racial-ethnic minorities on and behind the screen, Kim and Brunn-Bevel published "Hollywood's Global Expansion and Racialized Film Industry" (Humanity & Society, 2020), which was updated and reprinted in Racialized Media: The Design, Delivery, and Decoding of Race and Ethnicity (2020).
They are currently working on racial representations and politics of voice actor casting in popular animated films.