Hank Johnston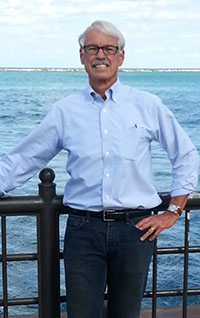 Professor
Office: NH-220 | Phone: (619) 594-1323
Email: [email protected]
Professor Hank Johnston is a leading scholar of social and political movements. He coordinates the Peace Corps Prep Program at SDSU and supervises the Andrew W. Mundt Peace Scholarships. In 2023, Professor Johnston was honored by the McCarthy Award for Lifetime Achievement in Scholarship in Social Movement Research, from the Center for the Study of Social Movements, University of Notre Dame.
Professor Johnston's research analyzes cultural and interpretative dimensions of protest campaigns and social movements, especially nationalist mobilizations and nonviolent resistance in repressive states. He has published over sixty journal articles and chapters on these topics and fourteen books. His recent books include Protest and Resistance in the Chinese Party State (with Sheldon Zhang, 2022), Racialized Resistance and the State (with Pam Oliver, 2020), Social Movements, Nonviolent Resistance and the State (2019), What is a Social Movement? (2014, Spanish and Farsi editions in 2022), and States and Social Movements, (2011, Arabic edition in 2019). He is the founding editor and publisher of Mobilization: An International Quarterly, the leading research journal on protest and social movements. He also edits a monograph series with Routledge Books, the Mobilization Series on Social Movements and Protest, which has over thirty titles in its list. His current research analyzes nonviolent resistance in repressive states and nationalism as a mobilizing discourse, both in the U.S. and abroad.
Professor Johnston teaches courses in nonviolence and social change (SOC458), social movements, protest, and revolution (SOC 457), social psychology (SOC410), social change (SOC450), political sociology (SOC537), and minority group relations (SOC355). He has won several teaching awards and fellowships for teaching development and innovation. For relaxation, he enjoys time with his wife and children and reading spy and mystery novels. For sanity, he runs trails, swims laps, listens to jazz, and sings. He also enjoys backpacking, off-road camping, and biking.