Community-Based Research Practicum
The Right to Seek Asylum: Migrants' Stories of the Struggle for Human Rights, Dignity, Peace and Justice in the United States
ACLU Foundation of San Diego & Imperial Counties and SDSU Center for Community Research and Engagement
A report of in-depth interviews conducted by ACLUFSDIC staff provide anecdotal confirmation of trauma suffered by asylum seekers that was caused or exacerbated by the substandard treatment by immigration officers and substandard detention facilities.
The CCRE survey of approximately two percent of the shelter's population (over a year's time) strongly suggests that a significant number of asylum-seeking migrants experience treatment by federal immigration authorities and/or federal detention conditions that are in violation of the CBP National Standards on Transport, Escort, Detention, and Search.
Shorted: Wage Theft, Time Theft, and Discrimination in San Diego County Restaurant Jobs
Center on Policy Initiatives
Spring 2015
A survey of 337 employees of restaurants throughout San Diego County uncovered disturbing numbers of legal violations and other exploitative workplace practices among restaurants of all kinds – from fast food to fine dining. This is a pilot study that offers a glimpse into the work lives of San Diegans employed in the restaurant industry, and highlights issues that warrant further exploration and the urgent development of policy solutions.
Driven to Despair
Center on Policy Initiatives
Spring 2013
A survey of San Diego taxi drivers conducted in March and April of 2013. Students surveyed 331 taxi drivers, asking about earnings, expenses, hours, health care, vehicle safety and industry practices. The findings reveal problems with the taxi regulatory system and working conditions that have serious impacts on public health and safety, as well as the lives of the drivers and their families.
County Employees: Overworked and Undermined
Center on Policy Initiatives
Spring 2011
A survey of 342 county employees and a review of county data. The study, County Employees: Overworked and Undermined, reveals a chaotic and stressful environment at the Family Resource Centers, where low-income county residents apply for assistance such as food stamps, health programs and temporary aid.
Division and Dislocation: Regulating Immigration through Local Housing Ordinances
Immigration Policy Center
Spring 2007
This study consisted of over 60 interviews with residents, business owners, and public officials in 16 cities that considered or adopted housing ordinances targeting undocumented immigrants. About half the interviews were conducted in Escondido, California. The rest took place by phone with respondents in 14 other states. These interviews were supplemented with reviews of video archives of Escondido City Council meetings, newspaper articles from across the country, census data, and academic and government reports. The study found that ordinance initiatives are correlated with a recent and rapid increase in the foreign-born or Latino share of the population, which creates the perception of an immigration "crisis."
Profits, Pain, and Pillows: Hotels and Housekeepers in San Diego
Spring 2006
The accomodations industry is hitting record-breaking profits nationally and locally, often with subsidies provided by government entities. Globalization is actually contributing to rising employment and a trade surplus in the tourism industry. However, increasing amenities and new work regimes are causing deteriorating conditions for many workers. In 2006, hotel workers across the country will be coordinating contract negotiations. Housekeepers, who make up almost a quarter of the hotel workforce, are the "face" of the national campaign. Through management interviews, analysis of government data, and a worker survey, this article provides a more complete picture of the living and working conditions of housekeepers in San Diego and nationally.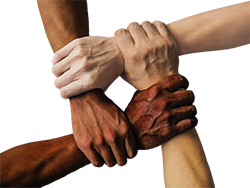 Program At-a-Glance
Important Links
Forms
Graduate Advising
Dr. Jung Min Choi
Graduate Advisor
Office: NH-204
Email: [email protected]
Griffin Cassell
Graduate Program Coordinator
Office: NH-224
Email: [email protected]